GRAYS PROJECT INC.
(Granting at Risk Adolescents & Youth Sustainability)
 "We are a non-profit charitable organization that provides educational, economical and advancement opportunities to deserving youth in the community."
Welcome to GRAYS Project Inc.
Our Vision is to provide quality outreach programs to our community & promoteSUCCESS "One child  at a time."
 Project Goals & Initiatives:
 Increase college success rate for all youth
 Raise college entry test scores (ACT/SAT)
 Increase High School graduation rate
 Decrease HS dropout rate 
 Promote Entrepreneurship (Business 101)
T.E.A.M. & Self-esteem building
Grant Life Skills & Sustainability
Offer alternative pathway (Skill/Trades) 
Decrease prison pipeline rate
 Increase Financial Literacy

The CEO/Founder of GRAYS Project Inc. Louis Lamark Gray is the last of 10 childrenwho was born and raised in inner city housing (Lake Mann Homes Projects) in Orlando, Florida.  Mr. Gray is very aware of the struggles that our youth and adolescents face educationally, socially and economically.  Despite all of these challenges, he earned a Master's in Business Administration and Masters Certificate in Project Management from Keller Graduate School of Management and earned a Bachelors in Business from Columbia College.                       

                                                                              

Director,  Krista Gilbert Gray is a Manager of a City of Orlando community center, with more than 20 years of experience working with youth and adolescence.  She is a member of the Florida Recreation and Parks Association (FRP), where she participates and coordinates several TEAM building, networking and social events.                                                                    
Manager,  Delmar Poteat,  has been a City of Orlando Firefighter for the past 14 years who has been promoted to Engineer.  He is also a youth athletic coach for the Jr. Orlando Magic Basketball Association, AAU, YBOA, etc. over the past 6 years; which shows his commitment to youth.                                              

                                                 

Officer,  Maurice Gray has been a barber for over 25 years and will be very influential to the kids in the program who seek to gain these skills.  He was Born and raised in inner city housing (Lake Mann Homes Projects) in Orlando, Florida and Mr. Gray can also relate to the issues and struggles that our youth and adolescents face.                                                                                                      
Over 20Tutors and Mentors from several fields of expertise,including 10  University of South Florida students who major from Pre-Medicine, Vetinary Science, Music, Social Science, Engineering, Psychology,Mental Health, Computer Science, etc.

O
Test Preparation
Pre & Post Tests Assessment

College PlacementTest Prep

ACT/SAT/GED Preparation

College Readiness Testing
Tutoring & Mentoring
GRAYS Project Inc. provides one-on-one & group  tutoring in Math, Reading, STEM and Skill/Trades Training. We also provide Mentoring and Life Coaching services.
Our Staff
GRAYS Project Inc. mentors and tutors are professionals in their field and many also have certifications or licenses in specific
areas.  We also have several college students from University of South Florida.
GRAYS PROJECT INC.
(Granting at Risk Adolescents & Youth Sustainability)
 "We are a non-profit charitable organization that provides educational, economical and advancement opportunities to deserving youth in the community."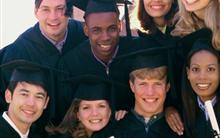 "When you want to SUCCEED as bad as you want to breathe, then you'll be successful." _Eric Thomas
Louis Lamark Gray, MBA, PMGC
CEO/Founder, GRAYS Project inc